I'm so thankful that we homeschool! It allows for so much flexibility and room for fun. That's one of the main reasons we've chosen homeschooling. Daddy has been out of town this week, and I had to take the kids to the other side of town for their second round of rabies shots. Those two things alone required a much more relaxed atmosphere to school this week. And I'd say it was still pretty successful!
Yesterday, we took the time to do all
12 Days of Easter
all in one day since I knew the two older girls could handle it.
Helping Jesus get to Jerusalem game
Counting the 30 coins (we used magnets)
Making resurrection gardens
Playdough crown of thorns
Love kept Him on the cross.
Jesus loved us so much he died for us!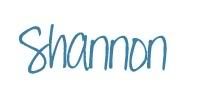 Be sure to visit the
Preschool Corner
for more fun!